The ideal saddle width will depend on the position of the rider on the bike.
First, debunk the myth that the wider the saddle, the more comfortable it is. It's wrong ! The straighter the rider sits on the bike, the wider the saddle should be. The reason is simple, an upright position requires more support for the sit bones, that is, the pelvic bones that we feel when we sit down. A triathlete who leans heavily on their bike will therefore be more comfortable in a very narrow saddle, while a person who rides more recreationally will prefer a wider, cushioned saddle.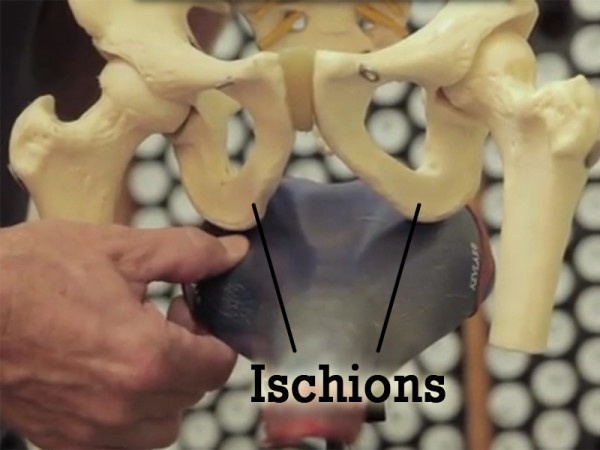 Three main categories: athletic, moderate and relaxed.
The athletic saddles will be appropriate for mountain biking and the big road biking family. In these 2 styles, the rider is in a slightly more aggressive position and therefore needs less support for the sit bones.
Moderate and relaxed saddles will be used on hybrid bikes. In the city or on the bike path, the cyclist does not need to be leaning so much on his bike to be aggressive or aerodynamic. The saddle will therefore be wider to properly support the sit bones that emerge in a more upright position. The moderate saddle will often be more appropriate on a performance hybrid bike while the relaxed will be ideal on a comfort hybrid bike.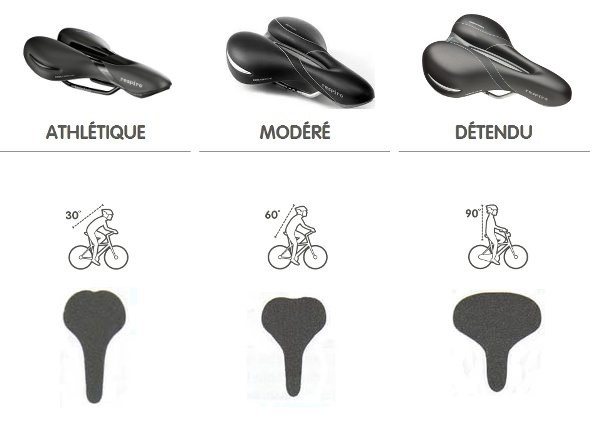 After selecting the right type for you, it is very important to install the saddle properly and level. A cyclist with an aggressive stance on his bike will need to make sure that the nose of his saddle is tilted a little more, while the rider who is straighter on the bike will raise the nose of the saddle a little more. In a more moderate position, the saddle can be positioned level. The last element that will affect the comfort of the seat will be the slot in the saddle. A saddle with a slit will have the advantage of relieving pressure on the crotch.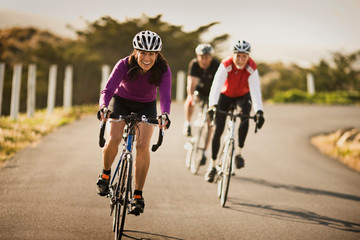 So take the time to carefully analyze your needs to select your saddle and don't hesitate to contact us for advice !