Sometimes it can be difficult to choose the right mountain bike for your needs and budget. The jargon of mountain biking is often confusing and the large number of disciplines makes it even more difficult if you are a first time rider. This guide will help you understand your needs and help you find the right bike for you.
What is a mountain bike?
Mountain bikes are specifically designed for off-road use. There are many different types of mountain bikes for different riding locations, different mountain biking disciplines and different riding styles.
In general, mountain bikes have straight handlebars, easy gears and knobby tires to maximize traction. Suspension systems are used to cushion impacts and maximize traction, while increasing comfort and performance on the mountain.
Why choose a mountain bike for you?
If you ride off the beaten path, usually on trails specifically designed for mountain biking, or if you plan to ride on gravel trails, this type of bike is for you. It is possible to use a mountain bike for the same purpose as a hybrid bike, but be aware that it will be heavier, less efficient and generally more expensive than an equivalent hybrid. In this case, it is often necessary to make some modifications.

Single or dual suspension?
Single suspension

As the name implies, a single suspension mountain bike does not have a shock absorber in the rear, but rather a suspension fork in the front only. They are often referred to as "hardtail" bikes. This type of bike can also be used as a hybrid bike depending on your specific needs. Available in aluminum or carbon fiber.
Dual suspension

A dual suspension mountain bike has a front suspension fork with 100 to 200 mm of travel and a rear shock with 80 to 200 mm of travel. For the past few years, these types of bikes have dominated the trails. If you are a more serious mountain biker, you will most likely opt for a dual suspension bike. This type of bike is offered in the XC, Trail, All-mountain, Enduro and Downhill categories.

Mountain bike categories
CROSS-COUNTRY (XC)

Suspension travel ± 100 mm (front to back)




The cross-country mountain bike is often the lightest mountain bike in the line. Its light weight and minimal travel make it an excellent climber and the perfect bike for rolling trails and cross-country racers. Most of the time, they are equipped with 29" wheels.
Available in single suspension and dual suspension, it all depends on the rider's needs. Because of the narrower fork angle, these bikes are less suited for downhill riding than the other categories. On the other hand, this type of bike offers incomparable pedaling efficiency. The Specialized Epic, Orbea OIZ, Cannondale Cujo and Rocky Mountain Elements are good examples of cross-country bikes.
Type of rider: A rider who is looking for the lightest, smoothest bike, a cross-country racer, a rider who wants to start the sport.

Store for cross-country bikes
TRAIL
Suspension travel ± 120-130 mm

Trail bikes are one of the most popular platforms because of their great versatility and agility. They generally have front and rear suspension, also with 120 to 130 mm of travel. They are available in 27.5" and 29" wheels. These bikes are ideal for the rider who is looking for a bike that performs better downhill than a pure cross-country bike, but still has good climbing skills. The Specialized Stumpjumper ST, Rocky Mountain Thunderbolt and GT Sensor are good examples of dual suspension trail bikes.
Type of rider: You like to be efficient and fast on the hill and flat, but want to be more agile and faster on the downhill.

Store for trail bikes
Enduro
Suspension travel ± 140-160 mm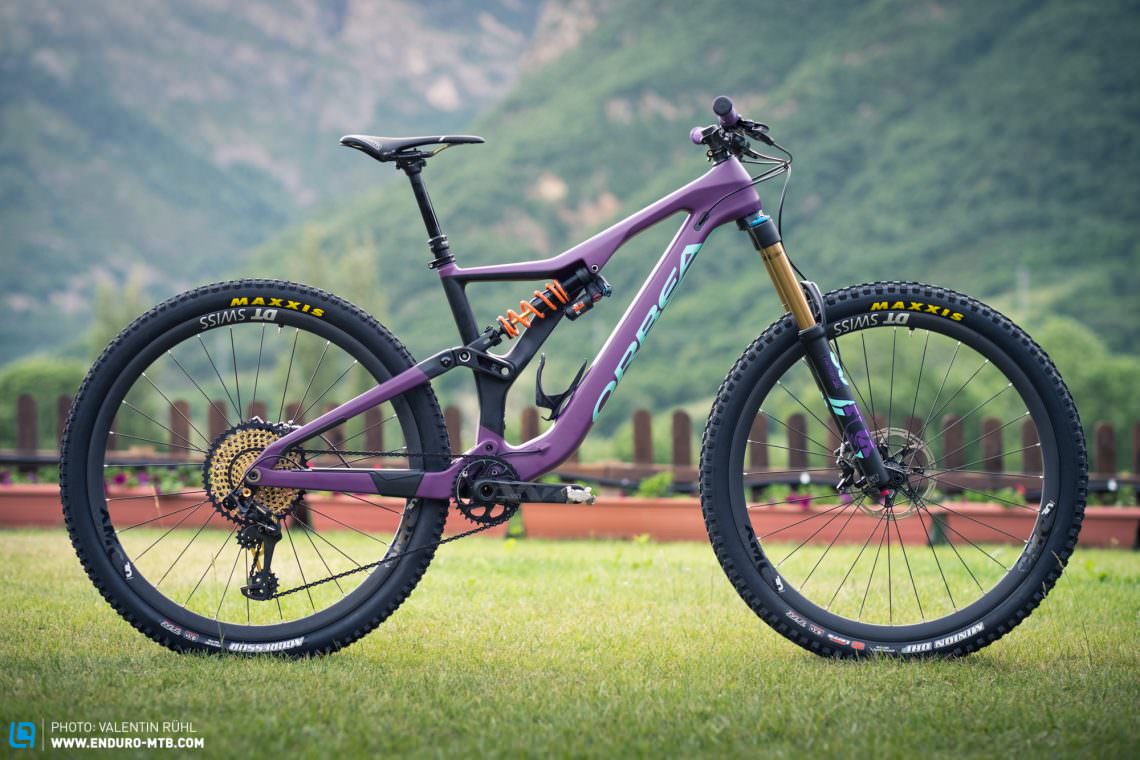 The dual suspension enduro mountain bike offers more open angles and more travel to brave all types of trails. Enduro bikes are great for aggressive descents and very stable when in the air. More rugged and aggressive, they'll let you take on big obstacles with confidence thanks to their stronger suspension and distinct geometry that offers great stability at high speeds. The Specialized Stumpjumper EVO, GT Force and Rocky Mountain Altitude are good examples of enduro bikes.
Typical cyclist: The fun for you is on the downhill, but in Quebec you have to ride first! Riders with a penchant for downhill riding and a love of jumps will appreciate the versatility of enduro mountain bikes.

Store for enduro bikes